Rainier View
Mt. Rainier, and Seattles ferris wheel, at sunset. You can also see the football and baseball stadiums.
Twilight
Beautiful Seattle at twilight, 14,412 foot Mt Rainier shining in the distance.
Purple Haze
An amazing New Years sunrise, low beautifully sunlit fog gives Seattle and Mt. Rainier an otherworldly feeling.
Electric Needle
This was one of the most amazing experiences of my photographic career. I was trying to get a photo of lightning anywhere over Seattle, and it hit the Space Needle! I ran up to Queen Anne Hill in a hail storm, and set up my trusty 4x5 Graflex camera, the hail stopped, and it got super calm. I started my long exposure, and remember saying " come on" to the storm, a minute or so later flash kaboom, and me jumping up and down.
#13
A beautiful Christmas sunset.
Olympic Ferry
One of Seattles iconic ferries on a warm summer evening, with the Olympic mountain range in the background
Seattle's Best
Seattles Best Coffee neon sign at the Pike Place Market at sunset.
Market Graphic
The iconic Pike Place Market clock sign. Photographed on a summer morning with dahlias and sunflowers, as the ferry comes in in the background.
Sun Dial
A summer morning with sunflowers, and the ferry.
Market Entrance
Pure Food Fish
Focus
Yellow Dahlia
Gum Stall
Post Alley
This photo is made from about 100 4x6 inch photos taken over the coarse of a week from several perspectives. I then hand-collaged them together to create a unique view of Post-Alley in the Pike Place Market.
Mt. Rainier wildflowers
Rialto Beach
Mt. Rainier and tulips
Columbia River

Afterglow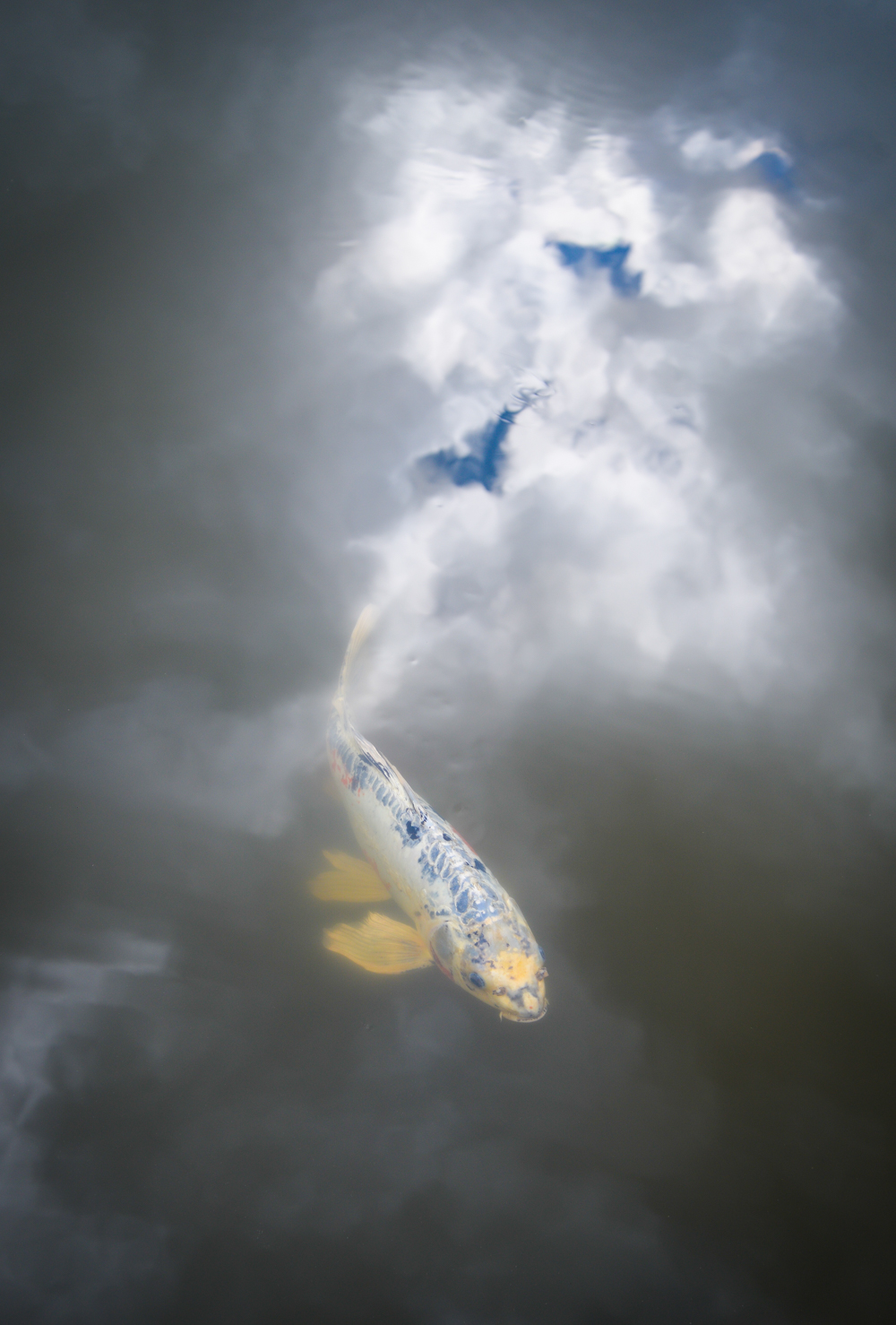 Emergent
To see fish look at water.
This Koi was photographed in Seattle's Arboretum, in the Japanese garden.
Pear Shield
I photographed a number of these Pear Tree leaves this fall. They are from a tree in my backyard which I pass on the way to my studio. Sometimes when you really pay attention, the simple becomes sublime.
Mt Rainier Lilies
A beautiful early summer day in the Tatoosh range. Avalanche Lilies announce summer has arrived.
Mt Rainier Lilies, vertical
Fresh Avalanche Lilies and Mt Rainier.
Japanese Garden
Fall reflection in the University of Washington's arboretum.